As an important biennial event for the global construction machinery industry, bauma China 2020 is held in Shanghai New International Expo Center from November 24th to 27th.
Jiangsu Boyu, the leader in China's aerial work equipment industry, is ready to return. A booth at E2.877 is set up to display the company's products and enterprise quality culture in an all-round way. Boyu makes a magnificent appearance at Bauma exhibition.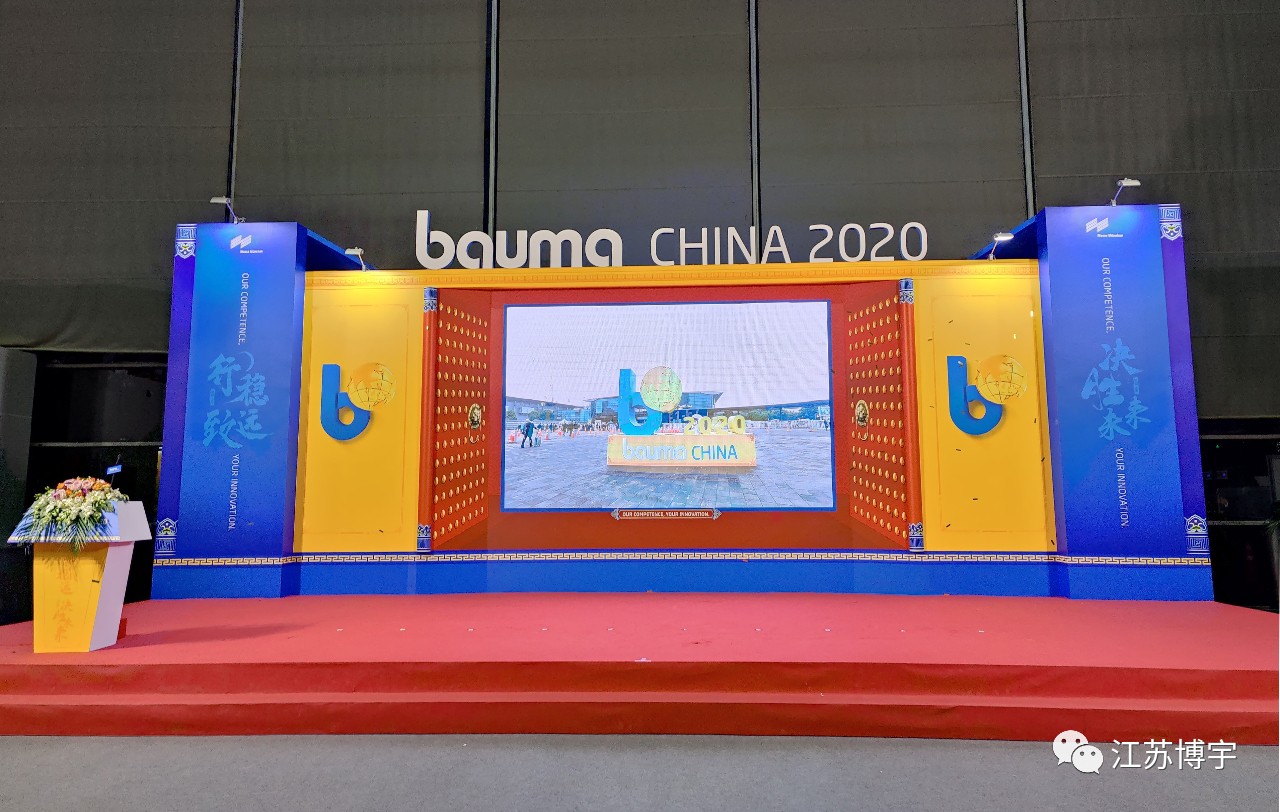 Bauma exhibition is of great significance to Boyu. Half a year ago, after many investigations and discussions, the company finally decided to attend the exhibition. International Trade Dept. is responsible for overall planning, Technical Dept. designs and develops displayed products, Manufacturing Dept. and Engineering Dept. makes production and construction. Each team of Boyu is making suggestions for this exhibition.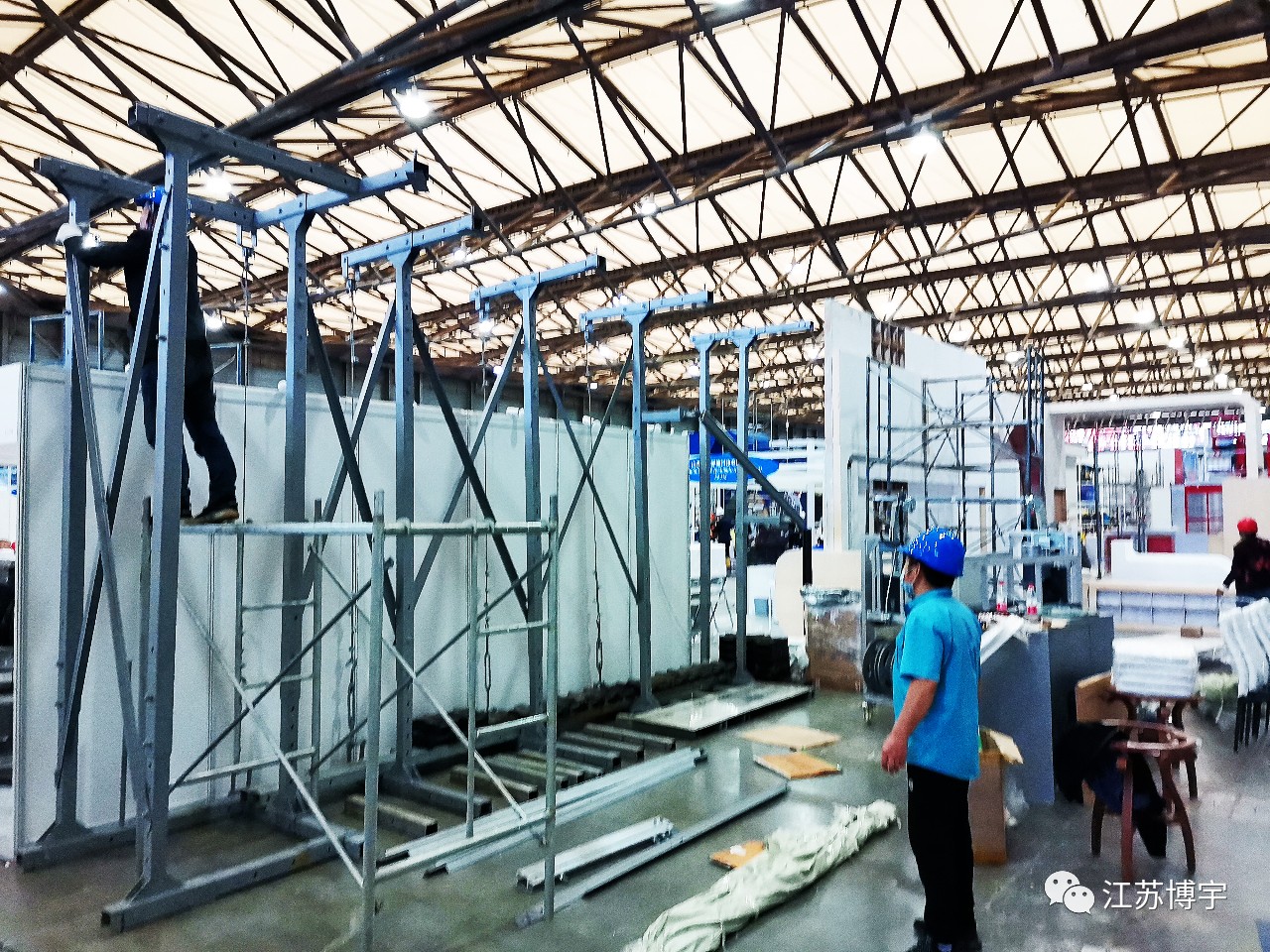 After half a year's careful preparation, Boyu finally ushered in the long-awaited last week of November. On November 22, our booth construction staff "fully armed" as the advance force rushed to Shanghai for intense exhibition arrangement work.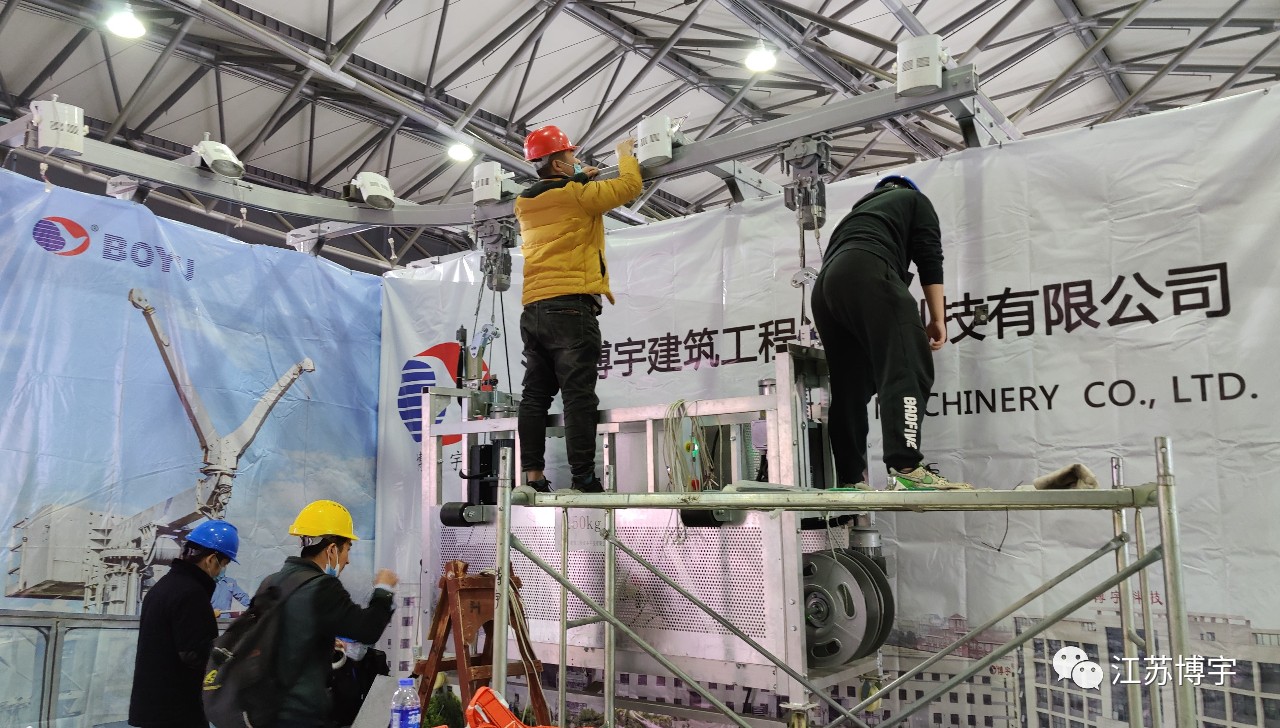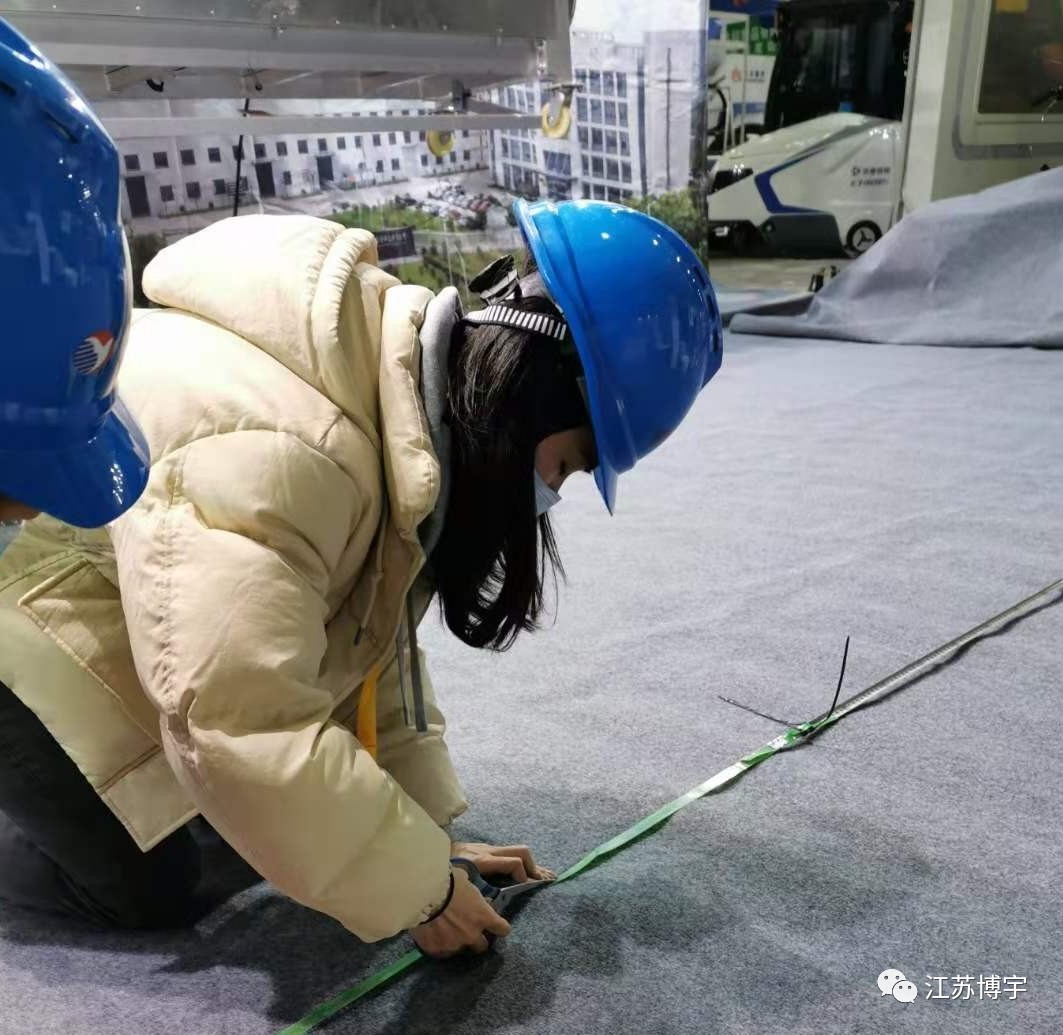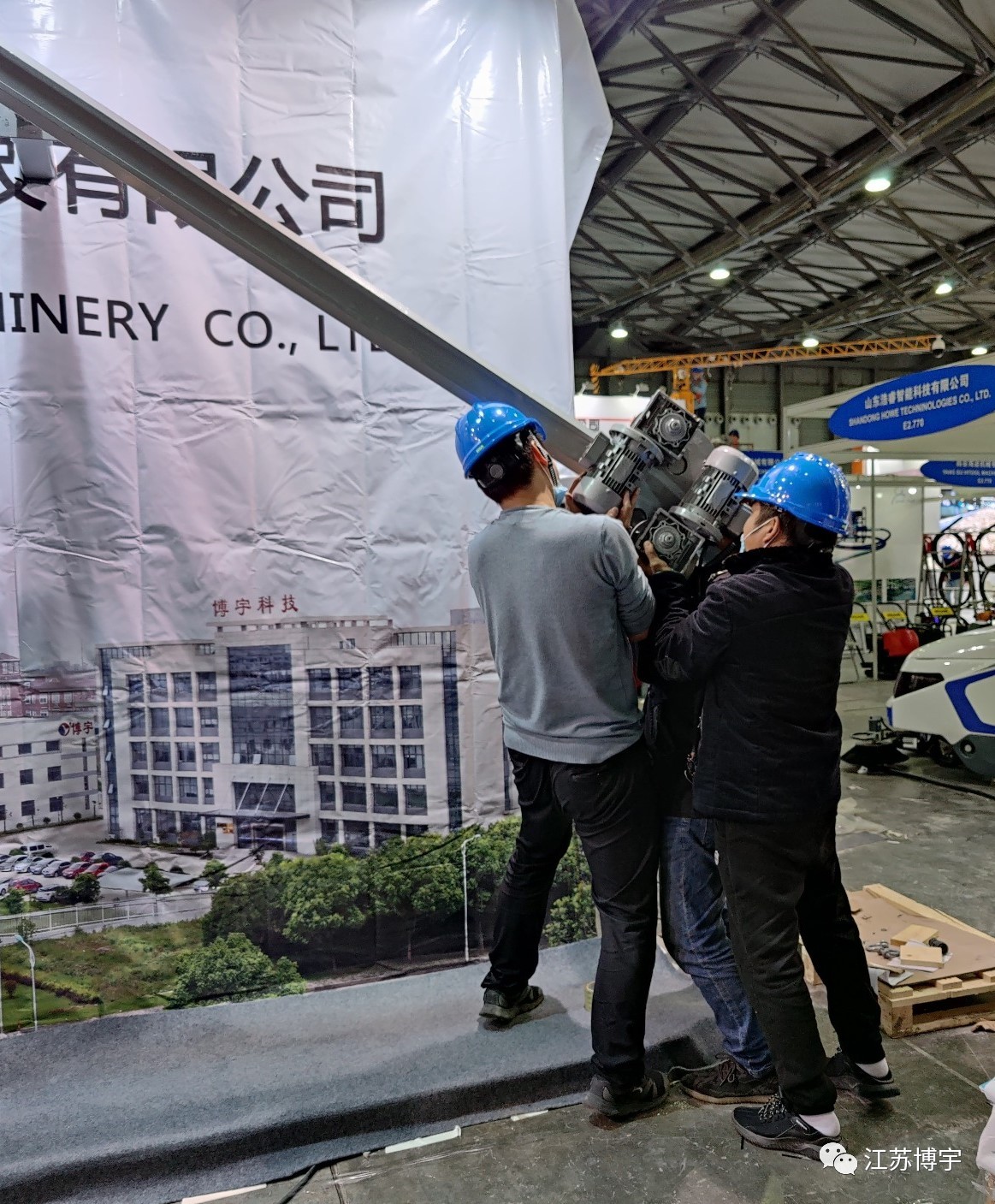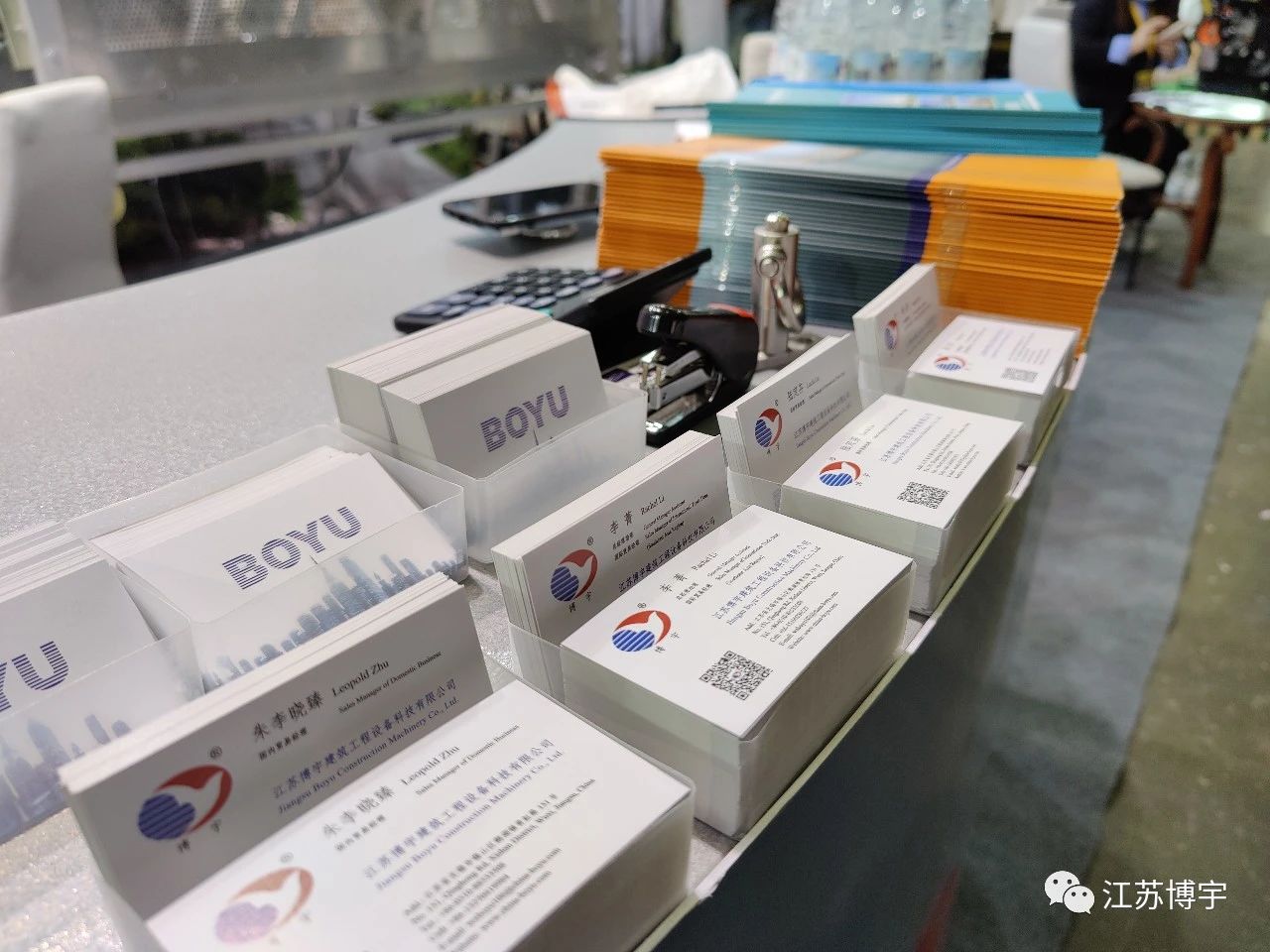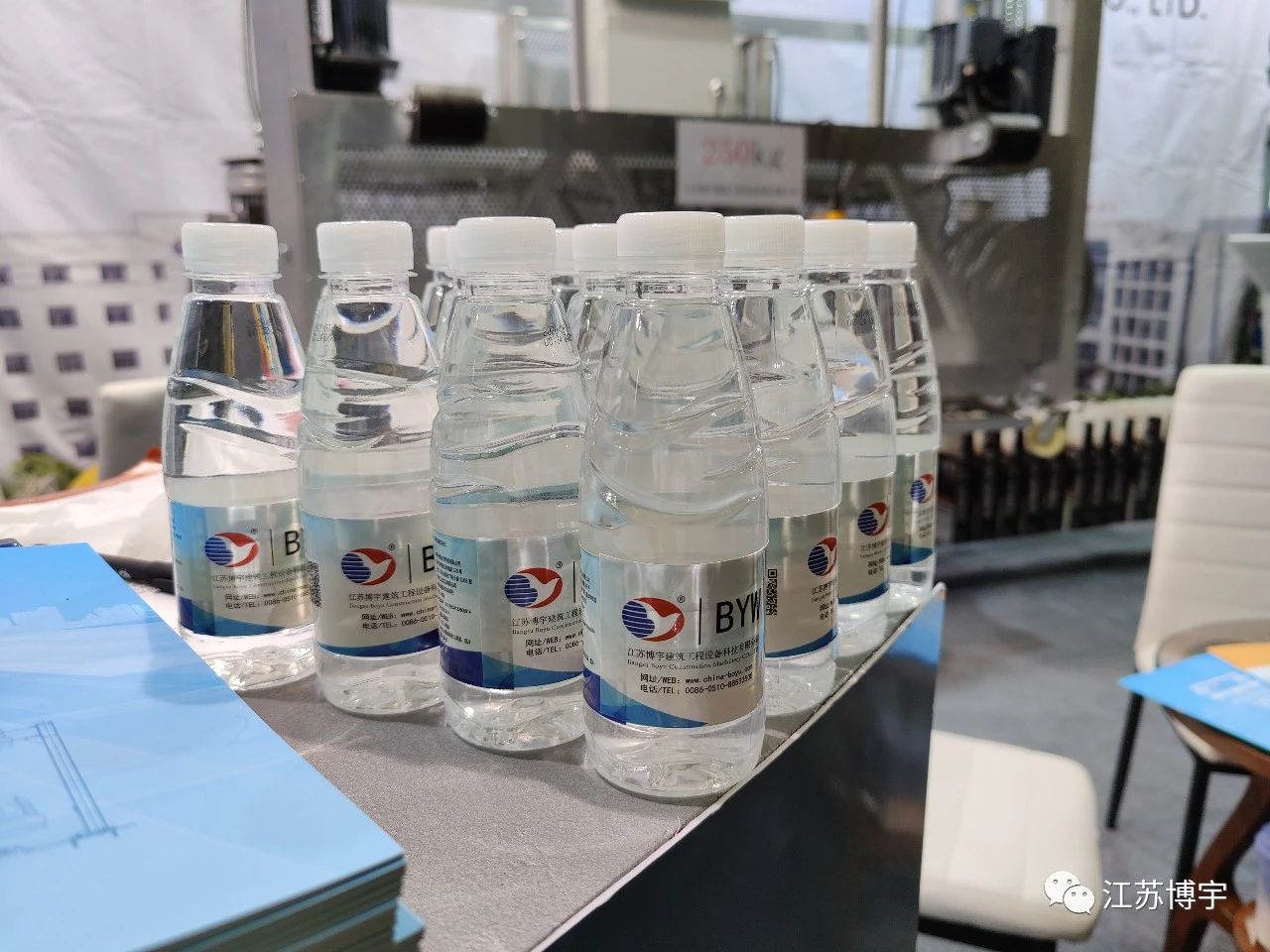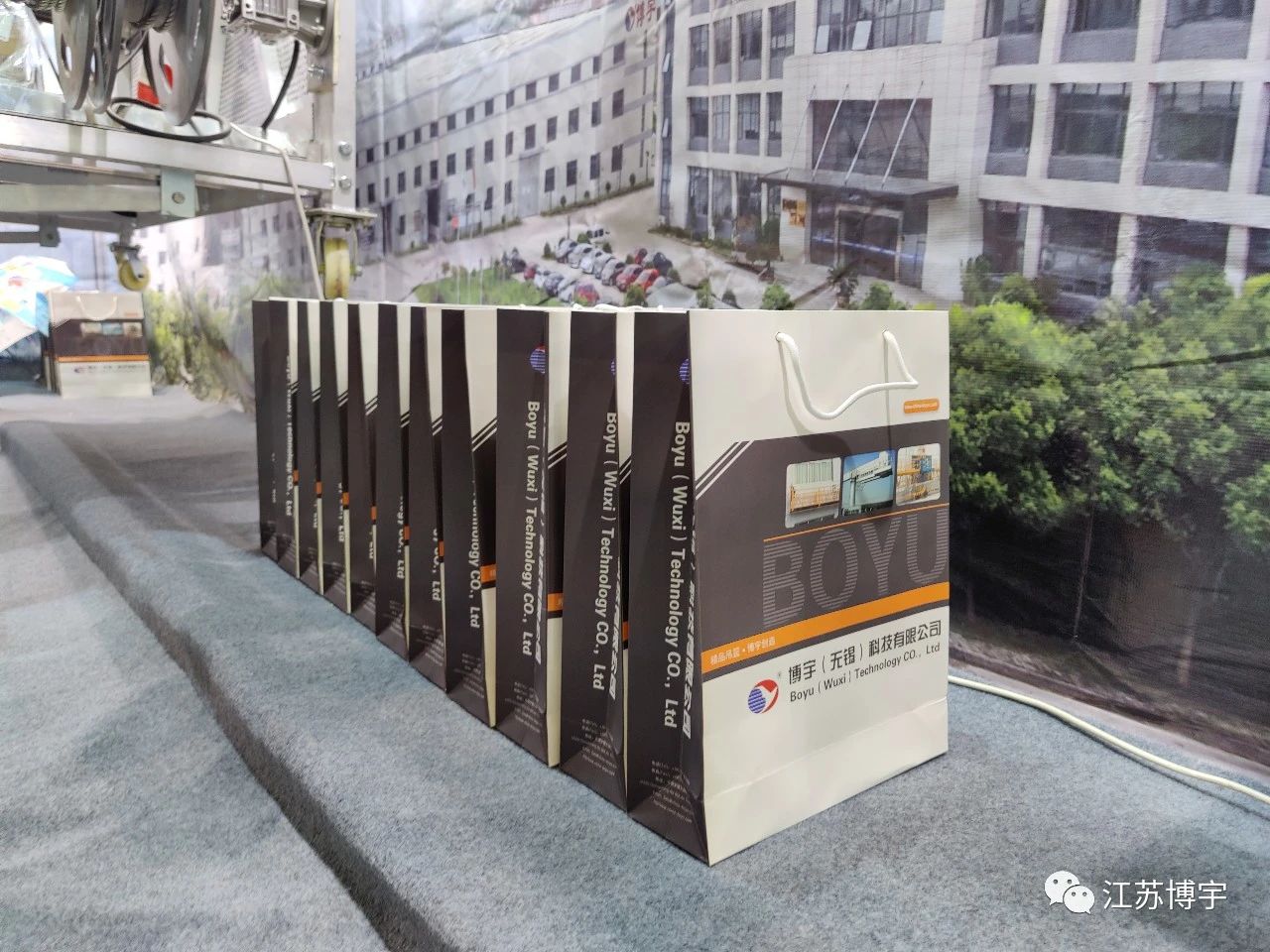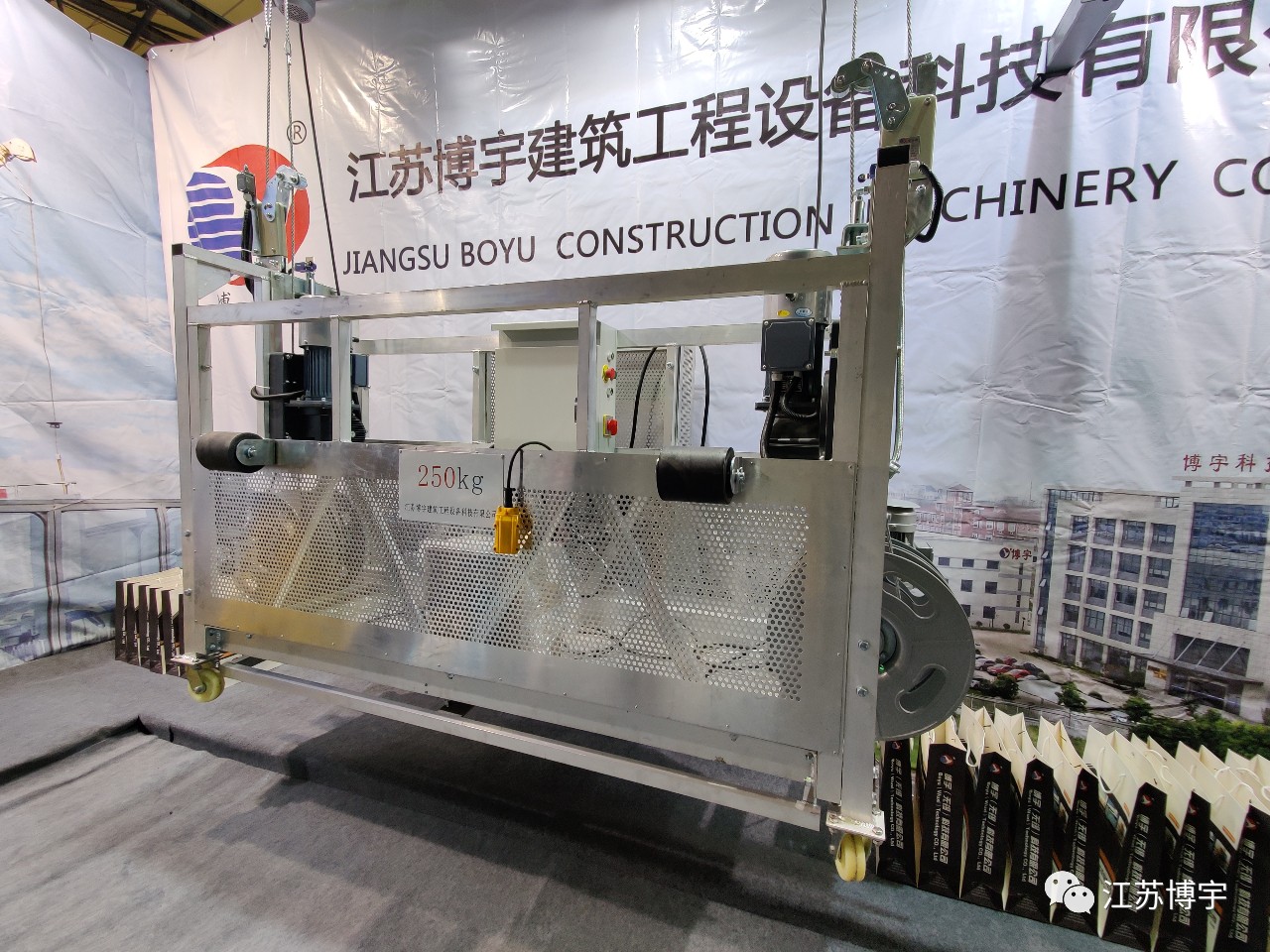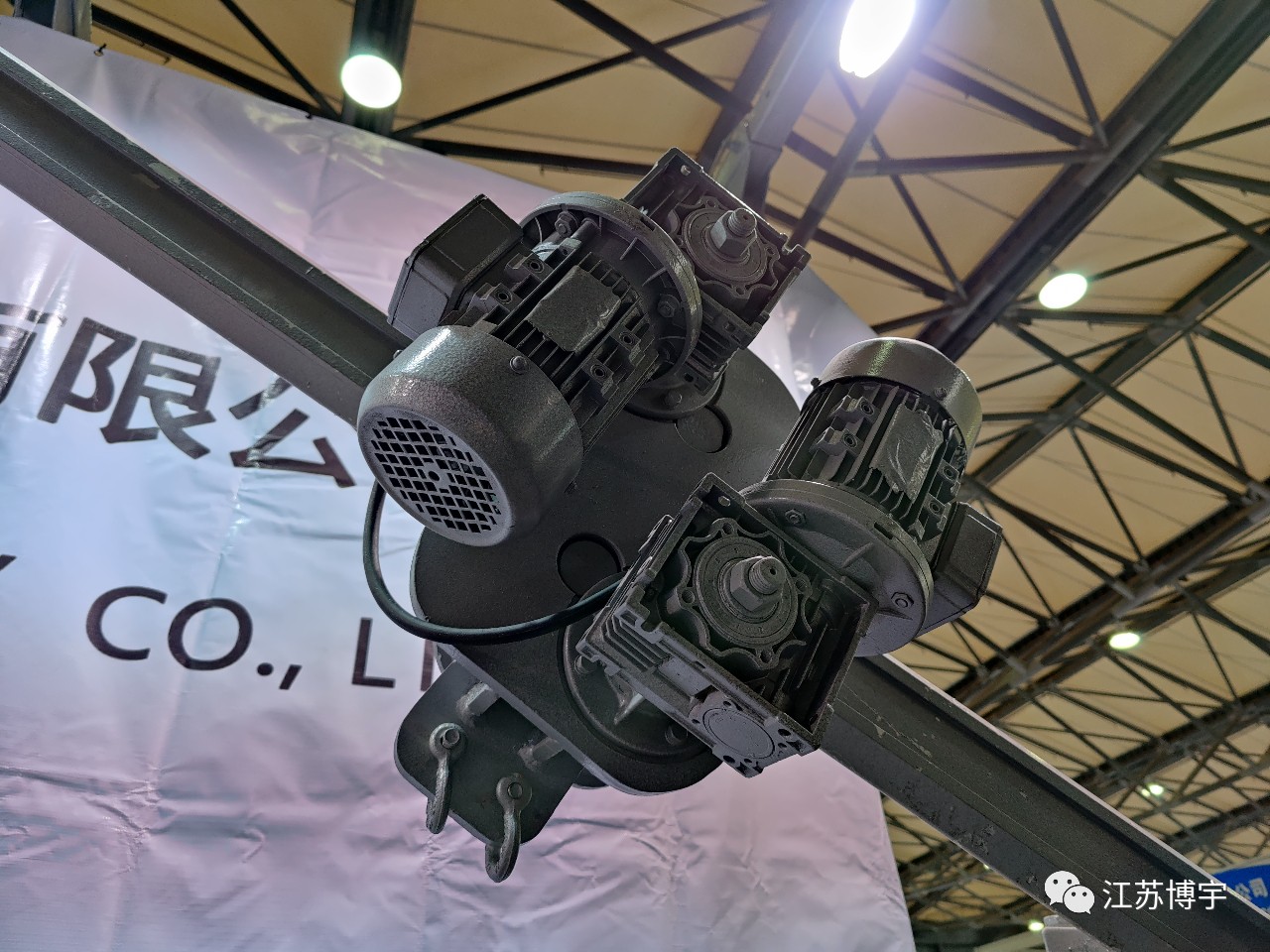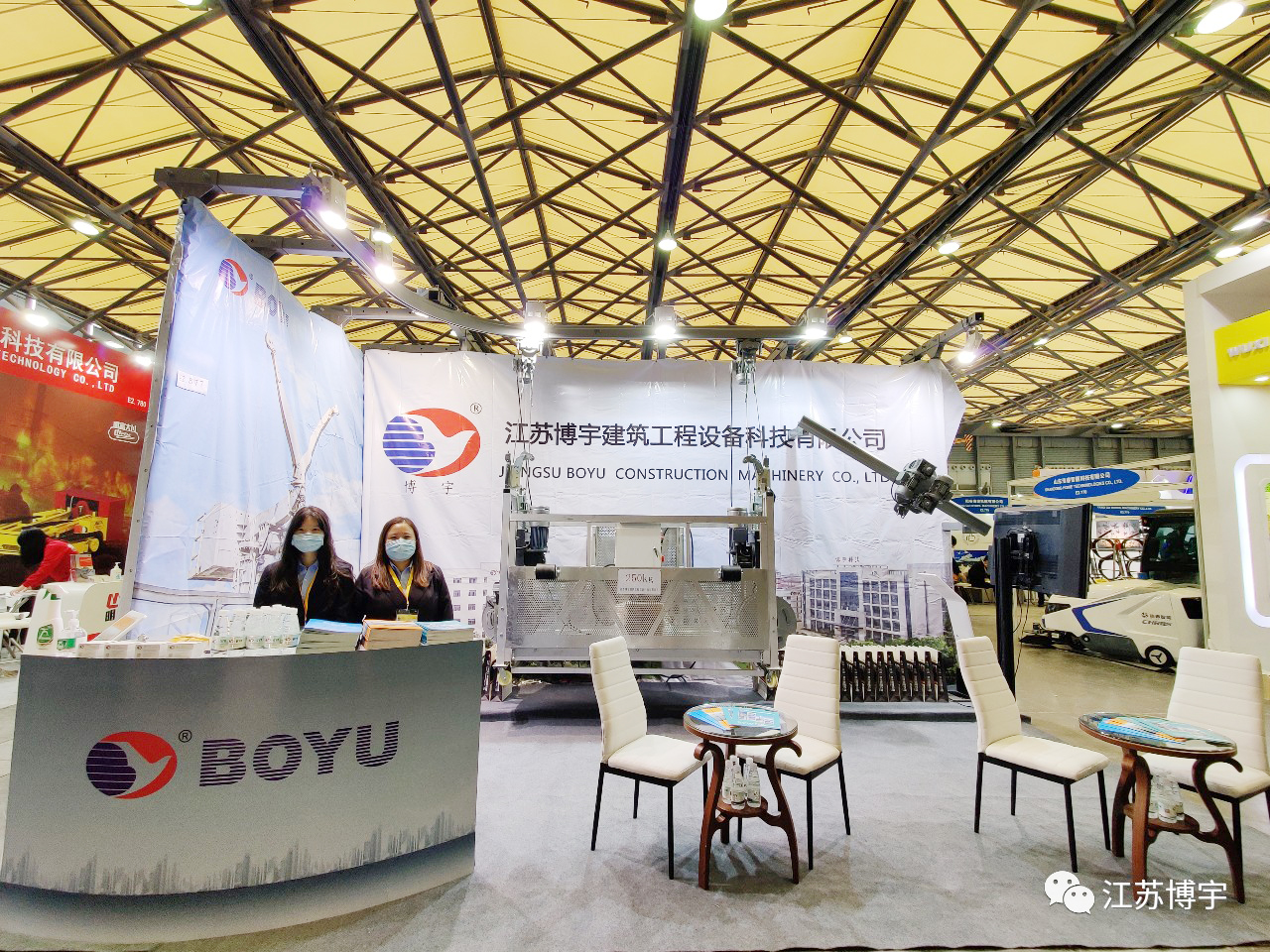 One of our featured products in this exhibition is the C-type suspension monorails B.M.U..The product is suitable for the building with roof with obstructions that the base of the B.M.U. cannot be placed on or the building with corridors. The curved rail design can also perfectly solve the machine traffice problem caused by the need for more than one track under the same eave.
This time Boyu also brings the industry's leading technology : the inclined climbing track type B.M.U..The use of this product can clean the building facade with inclined angle that the general B.M.U. can not reach and can cover the building cleaning maintenance blind spots comprehensively. Rhombus track design also to ensure the stability of the machine operation.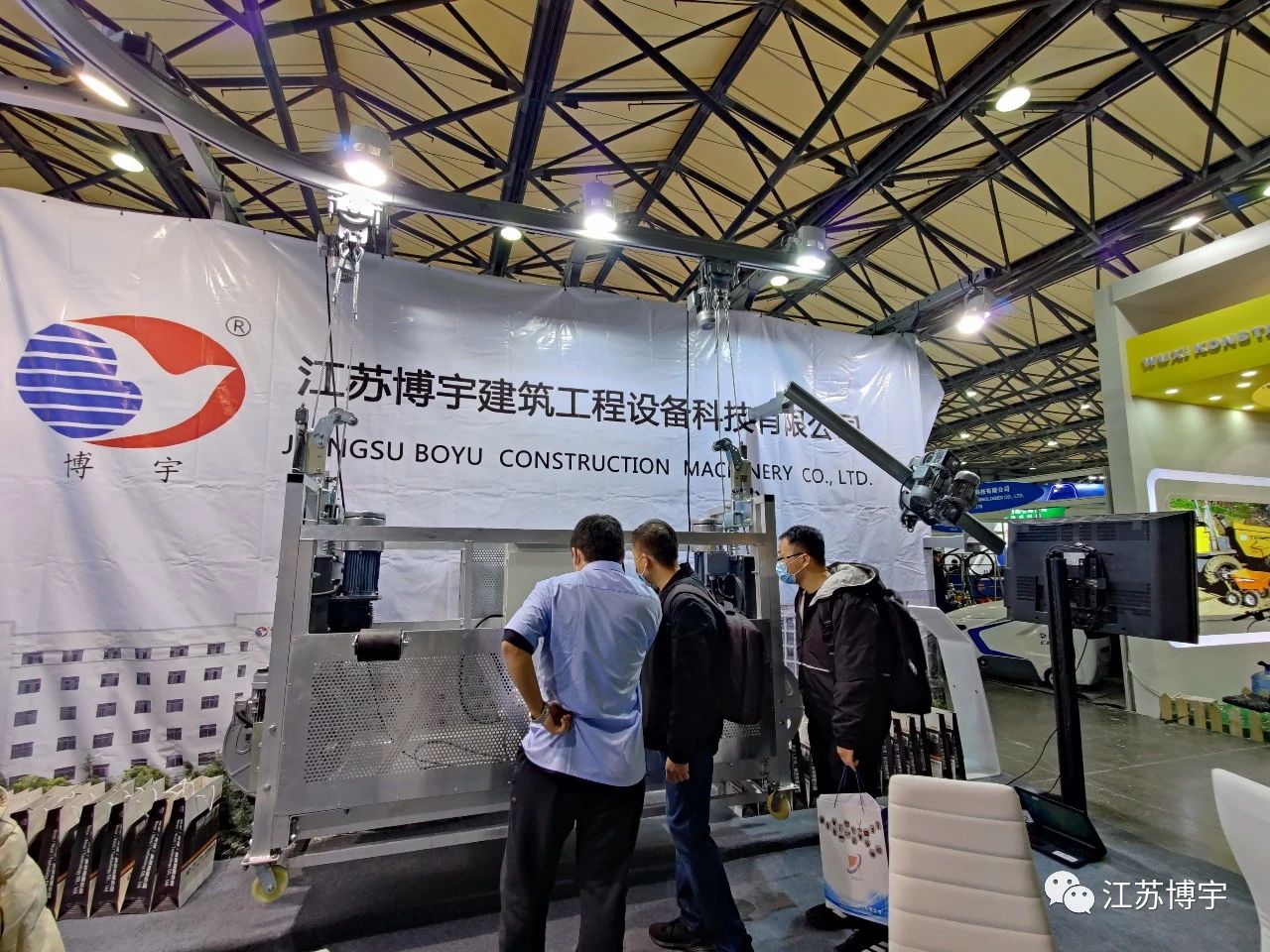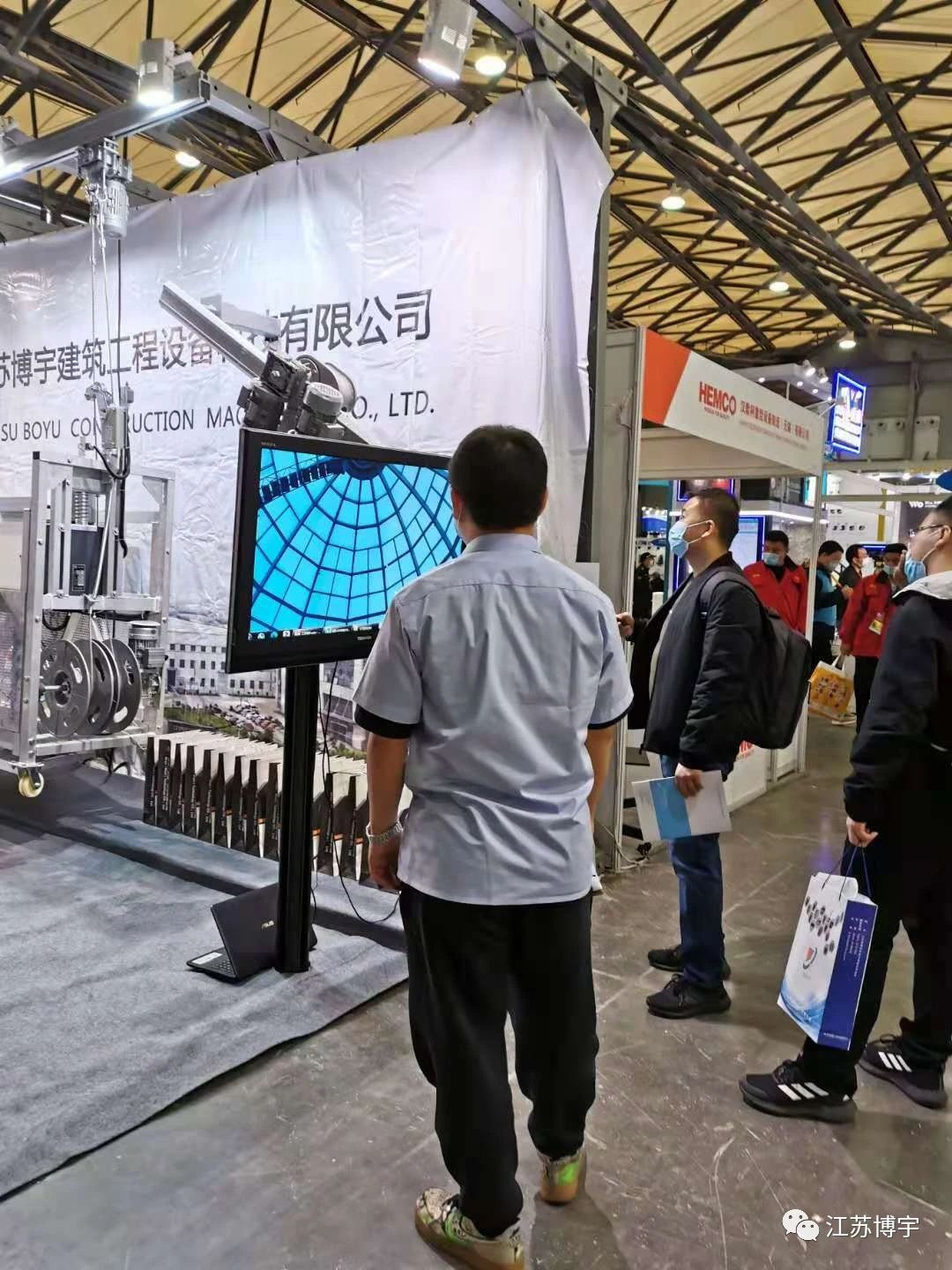 Bauma China 2020 ends perfectly in Shanghai this Friday. Boyu welcomed countless guests in this four days. All the work is carried out in an orderly manner.
In the future, Boyu will continue to be guided by customers' needs and technology innovation, and strive to create greater value for customers on the basis of providing customers with aerial work equipment design schemes. Devotion makes profession, Jiangsu Boyu looks forward to continue moving on with you!
BACK